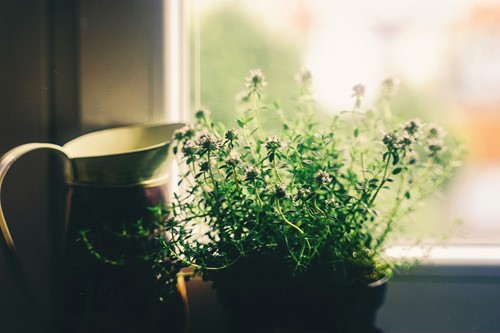 Country style interior design is all about casual comforts and the romance of farm life. While the country style has many iterations and regional differences, there are some basic elements you can use to design a room without having to get specific. When designing a bedroom, using the country style as a guide will help you create an inviting and easygoing space. Here are some great country style bedroom ideas to try:
Start With the Basics
No matter what style of home you have, it's easy to adopt the country style by starting with the walls. Creating a perfect backdrop for your design is key and the best ways to do so will depend on your preference. Use light-colored wooden board panels arranged horizontally to add texture but keep the room light and airy.
The best country style flooring will be slightly distressed in appearance, so go for reclaimed hardwood. If you opt for imitation wood instead, choose a style and stain that looks rough hewn and mature. For a floor makeover without renovation or replacement, choose a sturdy yet cozy area rug for under the bed.
Create a Country Color Scheme
The right color scheme is key to the country design style. Keep the natural world in mind, but start with light neutrals like white, cream and brown. The best way to add bold colors into your design is with fabric or accessories. Choose patterns like buffalo check, gingham, florals and understated stripes. Mixing and layering distinct patterns while staying in a controlled color palette will create the perfect country casual charm without making the room come off too busy.
Color choice is one area where the different varieties of country design show through. No matter what, sticking to soothing natural colors as a starting point will help you develop your own personal color style while keeping the country aesthetic.
Patina & Vintage Accents
Country style celebrates found furnishings and decades-old collections. Luckily, it's easy to mimic that same idea even with brand new furniture choices. Simply look for more rustic textures and finishes like reclaimed wood, weathered iron and brass. It also works well to combine different levels of "distress" in your furnishings. For example, you can add a touch of elegance with a polished mahogany headboard set beside a weathered wooden patina end table.
Vintage accessories will take your country style bedroom to the next level. They can be purely decorative, like mirrors, wall art and intricate enamelware cups and pitchers. They can also be repurposed and functional items such as old leather trunks, wooden crates and milking stools. Flea markets and vintage stores will be a treasure trove of items to help you complete your country bedroom look. Avoid clutter, but don't be afraid to accessorize with items that you love and that create a sense of country-living ease.
The country design style is extremely broad, which makes it an excellent starting point for a brand new design. If your bedroom needs a more cozy, casual and rustic feel, consider going with the above elements to bring the countryside home.